// FAQ
Read Most
Frequently Asked Questions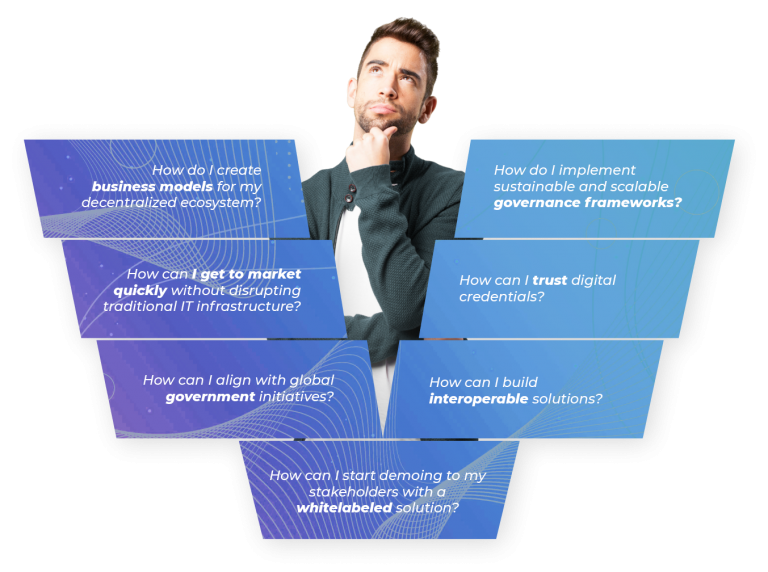 Does Northern Block work with Governments?
Yes. We are actively working with various Governments to operationalize their trust networks. If you work int he Public Sector and are curious in how we can help your Government take a leap, schedule a call with us!
How do you work with start-ups?
We've worked with start-ups since 2017 to help commercialize decentralized technology architecture inline with good business models. To help start-ups take their SSI solutions to market cheaper and faster, we offer an Accelerated Development Program.
Does your solution offer KYC and KYB capabilities?
Yes, we believe that any trust ecosystem is only as valuable as the authenticity of the entities and the credentials. Through partner integrations, we enable you to have people and businesses verified from the source with high levels of assurance.
What's the NB Orbit tech stack?
NB Orbit currently supports Hyperledger Indy networks and uses Hyperledger Aries for all DID communication and credential exchange. We're of course aligned to the DID and VC standards from the W3C.
Are your solutions interoperable?
NB Orbit is interoperable from a technology standpoint (AiP 1.0). Interoperability encompasses governance frameworks as well, which we'd suggest you reach out to us to discuss any needs you may have here.
// We Are More Than Just Technologists
Let's commercialize your SSI solution!