🎧   Listen to this Episode On Spotify
About Podcast Episode
Thinking of identity systems as foundations of relationships can help us understand how and when we should be using them.
"The architectures of traditional , administrative identity systems do not reflect the fluid multi – pseudonymity of real life , so they are mismatched with how people actually live ." (Windley, 2023)
I recently read Phil Windley's new book, "Learning Digital Identity: Design, Deploy, and Manage Identity Architectures" (available here), and I highly recommend it to any listeners of this podcast. The book elegantly distills down the most important concepts of digital identity. As I read, I found myself taking copious notes and making new associations between concepts that I hadn't made before, leading to a flood of new ideas.
This conversation expands nicely on the one Phil and I had on the SSI Orbit Podcast in 2021 (here), and inspired my recent blog post "Offering Outputs, Not Restrictions". I hope you enjoy it as much as I did.
In this podcast episode with Phil Windley, we discuss,

The differences in our knowledge needs between the physical world (tacit) and the digital world (explicit) are what make digital identity management complicated.
Short-lived vs. long-lived relationships: a comparison.
If the real world has pseudonymous relationships, why can't this be true online? (looking at recent Twitter and Meta verified account initiatives)
Does the role of Identity Providers (IdPs) change as we move towards more user-controlled systems, rather than administrative identity systems?
How does the term "Relying Party" translate into SSI?
Breaking down trust and trustworthy, and differentiating between confidence and trust.
Examining the tradespace between Privacy, Authenticity, and Confidentiality.
How attribute-based access control (ABAC) will benefit from verifiable credentials.
About Guest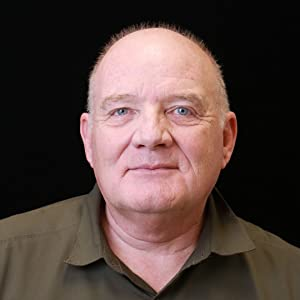 Phil Windley is a Senior Software Development Manager at AWS Identity. He was most recently an Enterprise Architect and Principal Engineer in the Office of Information Technology at Brigham Young University (BYU). He was the Founding Chair of the Sovrin Foundation serving from 2016 to 2020. He is also the co-founder and organizer of the Internet Identity Workshop, serves as an Adjunct Professor of Computer Science at BYU, writes the popular Technometria blog, and is the author of the books Learning Digital Identity (O'Reilly, Media 2023), The Live Web (Course Technology, 2011), and Digital Identity (O'Reilly Media, 2005).