Welcome to NB Orbit
Delivering the Secure, Privacy-Enabled and Verifiable World
My SSI Wallet
Keep your data private and secure, and go passwordless with biometrics and W3C-standard Verifiable Credentials.
Enterprise SSI Platform
For organizations to innovate with privacy-by-design, and improve customers experiences.
Implementation and Strategic Services
Tailored services to assist you with getting benefits from SSI as soon as possible.
Ecosystem
Join our NB Orbit ecosystem as a technology, credentialing or consulting partner.
The problem with your personal data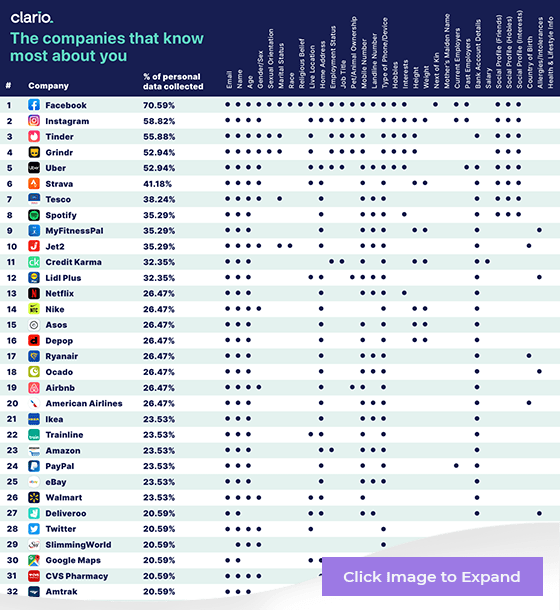 Your personal data isn't as private as you would think.
Organizations collect lots of data on you. Sometimes they have to for regulatory reasons. But sometimes they do so without your consent, and other times they over-collect.
There are social movements happening against this, and there is a backlash growing against this both on the legal front, like GDPR in the EU, and from people abandoning apps like WhatsApp for Signal because of privacy concerns.
People are tired of being the product, and understand the value of privacy by design.
Anticipating these trends, Self-Sovereign Identity provides users with control over their data while also enabling organizations to re-invent how they build trusted relationships with their constituents.
What makes this really exciting is the ability of these organizations to greatly reduce friction while increasing trust and privacy.
Self-sovereign identity (SSI) is a term used to describe the digital movement that recognizes an individual should own and control their identity without the intervening administrative authorities.
SSI uses various standards and norms that enable digital credentials to be portable and interoperable.
Learn more about how SSI works here.
In short, SSI is poised for a commercial breakout. The time to invest in SSI is now.
NB Orbit takes fully compliant SSI technology, and provides a multitude of additional features that both people and organizations need for wide-spread adoption:
01
Privacy by Design
Your customers will benefit from control and transparency
02
Standards-based
collaborate with the community to build interoperable solutions
03
Pre-built Workflows
get a head start to use SSI inside your ecosystem
Re-inventing the way that people and organizations engage
Northern Block
Northern Block enables individuals to protect their data and conduct business online with less friction.
We help organizations with high value transactions, which require privacy by design, to grow revenues with new clients, add-on product sales and increase customer retention with secure user-centric experiences.
We do this with our world leading NB Orbit Suite, that leverages self-sovereign identity (SSI) to provide frictionless customer experiences that are more secure, transparent, and use common standards to enable portability and interoperability of digital credentials, preventing technology lock-in.
We will improve your customers' experiences to drive your them to spend more money with you.
We will help you:
Conduct better and faster due diligence to convert & close customers.
Increase volume of high-value transactions, by bringing efficiency and confidence to the integrity of transactions.
Improve customer retention and upselling opportunities, through consumer-driven experiences.
01
Curious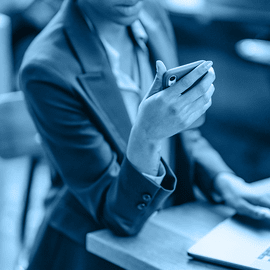 02
User Centric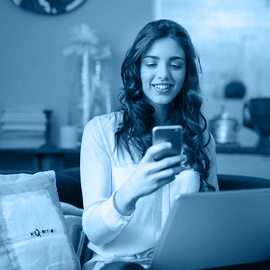 03
Driven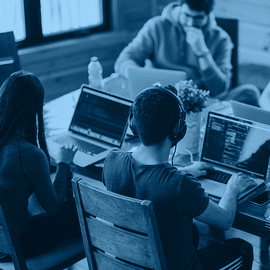 04
Highest ethics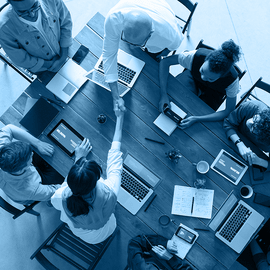 User Centric Solutions
We have been building solutions for years, always with the end customer's needs in mind.

Advance Features
What makes us different is the array of features and packaged workflows that are needed for customer issues and use cases.

Whitelabel Solutions
Get a head start in disrupting your existing industry by whitelabeling our wallet and enterprise solutions. We're sure your logo and color palette will look amazing inside NB Orbit!

Col. James Allen Regenor, USAF (ret)
VeriTX | CEO
"The team at Northern Block is the most customer-centric collaboration partner we have developed with. They know how to listen to our needs. Beyond that, they are intellectually curious about our product and are able to offer options and better approaches to accomplish our goals. They are easy to work with and are totally engaged with you as you develop your enterprise solution!"

Mark Lawson,
President & CEO, VeriTransfer
"Northern Block helped hone VeriTransfer's solutions by consistently asking "what does the customer want to do here?" They never lost sight of the user and the solution they build really shows the quality of thinking."
OUR RECENT BLOG
Read Our Latest Blog