English follows 
Dans le cadre de notre expansion au Québec, nous avons participé au Sommet international de l'innovation en villes médianes (SiiVim) à Thetford Mines en tant qu'exposant. Le SiiViM vise à propulser la croissance des entreprises innovantes locales et mettre en valeur le rôle des villes médianes dans le développement économique et technologique régional et national.
Une variété d'entreprises régionales étaient présentes pour mettre en valeur l'innovation au Québec dans les domaines de la construction, le développement durable et la technologie. 
Northern Block s'est démarqué par sa plateforme à la pointe de la technologie Orbit Enterprise et son application mobile Orbit Edge. Celles-ci permettent aux municipalités d'établir des connexions directement avec leurs citoyens ainsi que d'échanger des documents ou identités numériques de façon sécuritaire, cryptographique tout en respectant la privatisation des données personnelles..
Grâce à nos produits et solutions, une municipalité est en mesure d'émettre une preuve d'adresse ou de citoyenneté municipale numérique à l'un de ces citoyens , qui pourrait ensuite l'utiliser afin de prouver son identité digitalement et accéder à d'autres services offerts aux citoyens sans avoir à re-partager ses informations personnelles.
---
In an effort to support our expansion within the Québec market, we recently participated in the Sommet international de l'innovation en villes médianes (SiiVim) in Thetford Mines as an exhibitor. SiiViM aims to propel the growth of local innovative companies and highlight the role of median cities in regional and national economic and technological development.
A variety of companies from the region were present to showcase Québec innovation in the fields of construction, sustainable development and technology. 
Northern Block stood out with its state-of-the-art Orbit Enterprise platform and Orbit Edge mobile wallet. Both allow municipalities to connect directly with their citizens and exchange digital identities and credentials in a secure, encrypted manner while respecting the privacy of personal data.
Using our products and solutions, a municipality is able to issue a proof of address or digital municipal citizenship to one of its citizens, who can then use it to prove their digital identity and access other services offered to citizens without having to re-share personal information.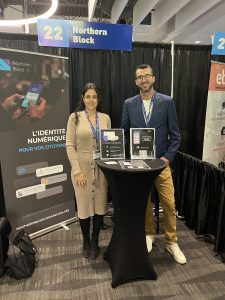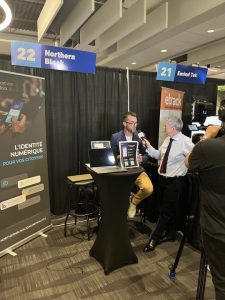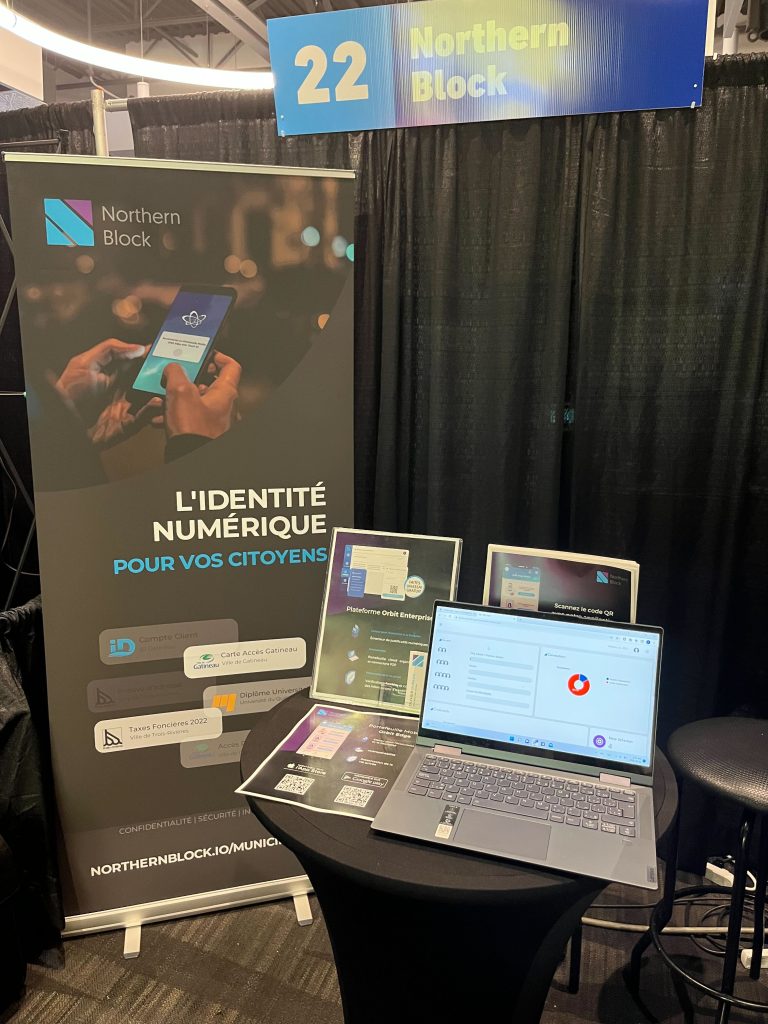 Contact pour les médias/ Media Contact :
Daniela Gutiérrez de P.
Gestionnaire, Marketing et Communication/ Manager, Marketing & Communications
daniela@northernblock.io