Employee Lifecycle Management
Using digital credentials to eliminate passwords and improve security & operational costs.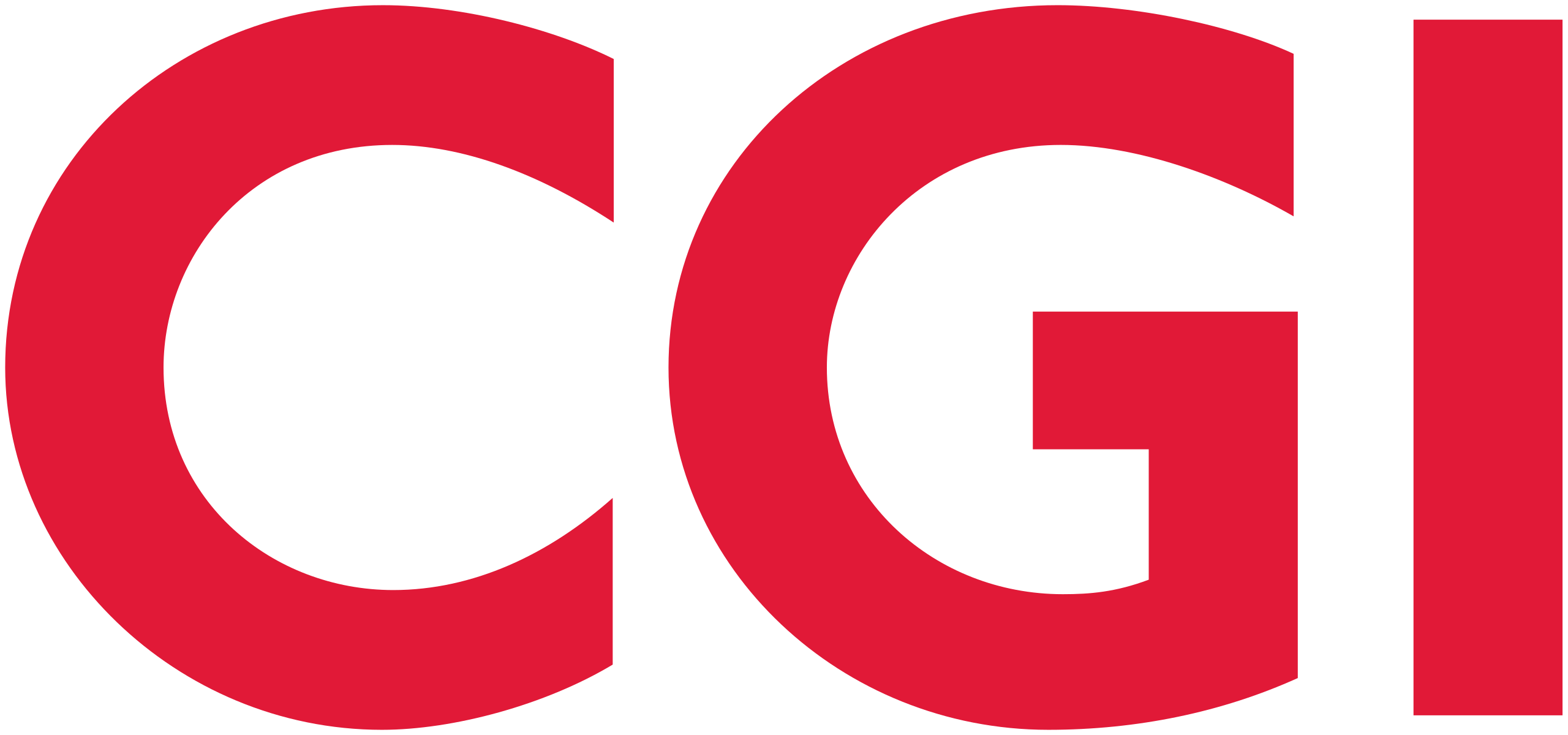 CGI
is a publicly traded Canadian multinational information technology consulting and systems integration company headquartered in Montreal, Quebec, Canada.
CGI has close to 90,000 employees and above $12B in annual revenue.
Existing Operational Inefficiencies
Average cost of password resets are $70
Employee devices and application are vulnerable as passwords are reused
Employees must understand the employer's password rules and governance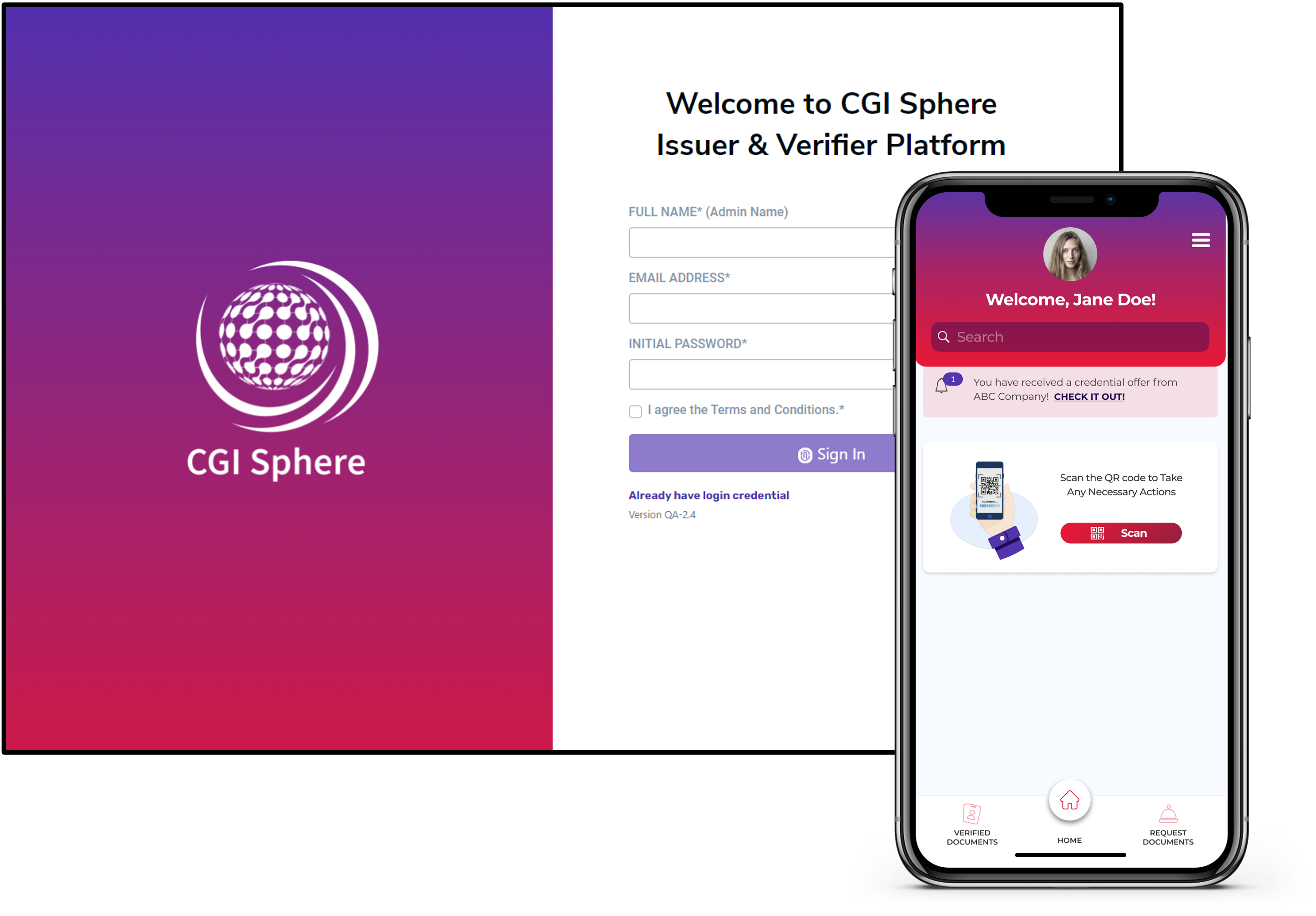 Whitelabeled versions of Orbit Edge & Orbit Enterprise
The client was able to successfully use a branded version of NB Orbit with employees and system administrators to enable passwordless logins to various enterprise applications.

Prior to issuing credentials to employees, CGI used the NB Orbit
ID Proofing solutions
to verify their employees' identities and ensure their wallets were bound to them.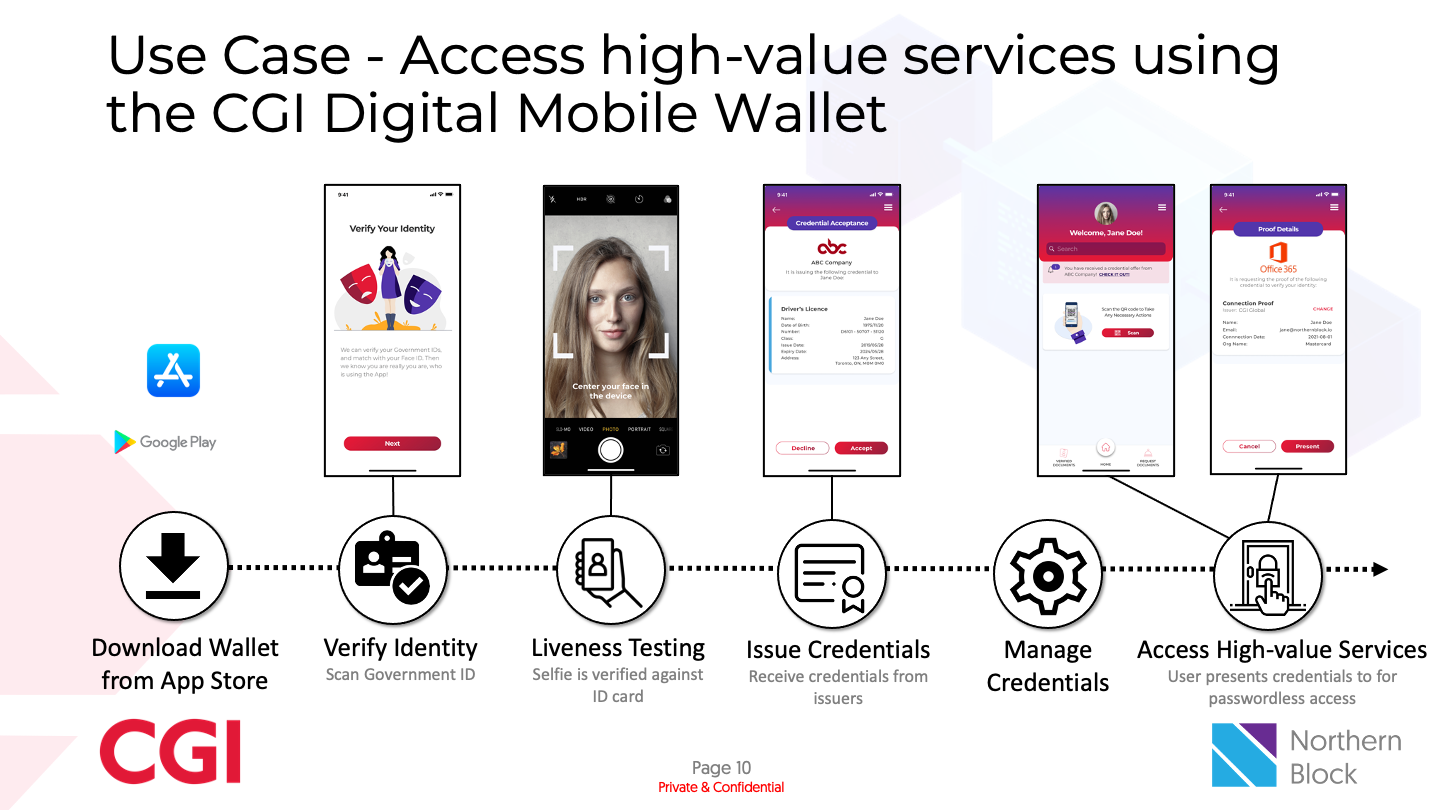 Operational Efficiencies Gained
Improved user experience, fast and convenient
Increased security as password less credentials are biometric safe
Enable secure Remote Work
Time saved to manage password rules and governance
Reduced IT support costs (no passwords or usernames)
Increased Security Features
Quick and progressive enablement of role-based access using phones & credentials
Revoke passwordless login with one-click