>>>  Listen to this Episode On Spotify
>>>  Listen to this Episode On Apple Podcasts

About Podcast Episode
A Trust Registry is a solution that lets you know where to reach out to get answers to make your trust decisions.
In any interaction, do I trust things sufficiently enough to accomplish what I want?
For example, how can I:
Trust this Issuer for that Credential?

Trust that Verifier?

Trust that Wallet App?
Some of the key topics covered during this episode with Darrell are:
What are the differences between Verifiable Data Registries and Trust Registries?

How can Trust Registries help establish the

Authenticity of Data

?

Does placing too much Governance at the Verifiable Data Registry layer cause scaling issues?
Why DNS can become an elegant Root of Trust solution to validate the authenticity of Credential Issuers.

Who in the Trust Triangle benefits the most from Trust Registries?

Trust Registries vs Machine Readable Governance.
About the Trust Registry Specification v1.0 at the TrustOverIP Foundation.

How do I trust a Trust Registry?

Do Trust Registries create new Centralization points?

How will Trust Registries become adopted?
Note: Darrell and Christine from Continuum Loop recently held a webinar on Trust Registries – Beyond the Basics. You can watch it here.
About Guest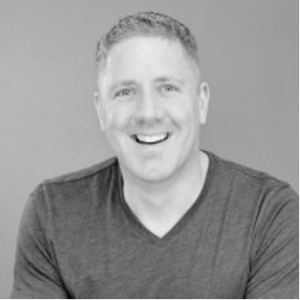 Darrell O'Donnell is a technology company founder, executive, investor, and advisor. He's on a mission to help organizations build and deploy real-world decentralized (SSI) solutions. He advises numerous startups, senior government leaders, and investors.