Listen to this Episode On Spotify
Listen to this Episode On Apple Podcasts
Introduction
Every week there seems to be mention of a new Trust Framework. People are now trying to monetize them.
But to understand trust frameworks, let's first understand what constitutes trust. We must define concepts such as levels of assurances and what defines technical vs human trust?
Once this is better understood, the conversation about where a particular organization fits into a digital identity ecosystem is simpler. And note, in user-centric digital identity (or SSI), organizations no longer need to be at the centre of the universe.
About Episode
During this conversation, we discuss:
Levels of Assurance (LOA): an introduction to LOAs as they relate to Digital Identity and why they're an important part of the recipe in achieving digital trust. Tim and Darrell give us some practical examples of LOAs.
The Concept of Trust: how do we define trust at a high-level and how do we differentiate between technical and human trust? How can we build trust with credential issuers but also with credential holders?
The World of Trust Frameworks: what are trust frameworks and what are different types of frameworks being deployed in both the public and private sectors? How are organizations trying to monetize trust frameworks? What's going right, and what's going wrong with the way trust frameworks are being implemented?
The Importance of Open Source for Trust Creation: why is open source important for achieving digital sovereignty? Is open source the only way to improve transparency, flexibility and accountability?
Mentions during episode:

About Guests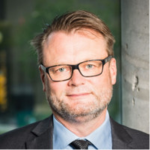 Tim Bouma is  Senior Policy Analyst for Identity Management at Treasury Board Secretariat of the Government of Canada. My mandate is to develop a government-wide identity management strategy that spans across the service delivery and security communities.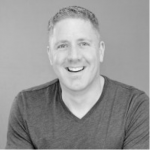 Darrell O'Donnell is a technology company founder, executive, investor, and advisor. He's on a mission to help organizations build and deploy real-world decentralized (#SSI) solutions. He advises numerous startups, senior government leaders, and investors.