>>  Listen to this Episode On Spotify
>>  Listen to this Episode On Apple Podcasts
---
About Podcast Episode
Trust is a human concept. It's a perception. Trust is relative to risk – and every human has a different risk tolerance based on contextual elements. Some may take extra steps to "trust" someone or an activity, whereas others may take much less steps for the same. Trust also can vary depending on the value of the transaction that they are involved in. A clutch point around trust is that at some point you gain enough confidence in a context to proceed with a transaction or deepening the relationship.
Knowing that technologies, protocols and standards alone doesn't allow for anyone to trust any type of claim, especially in the digital world, how do we build the right set of rules to foster trust within specific contexts?
In this podcast episode with Scott, we discuss these topics:
In digital trust infrastructure, these "rules" are formally known as a governance framework (GF). A core thesis of ToIP architecture is that interoperability of GFs is just as important—if not more so—than interoperability of the technical protocols. Why?
Can you replicate, or codify existing physical world governance frameworks for digital use?

Where is governance created? On the edge (with the issuers, holders, verifiers), or within/across ecosystems?

Defining trust – is a technical or human concept?

How to quantify trust? Is it even possible?

Is accountability the key factor in building a rule system to promote trust?

Does unlocking certain governance frameworks correlate directly to the adoption of digital trust ecosystems?

How is assurance used as a measure to manage risk across various contexts?
Are governance frameworks composable, meaning can they be re-used across various use cases?

Can we leverage governance frameworks from closed ecosystems and re-use components in open ecosystems?

How does governance map to the new ToIP technology architecture model?
How do private and public sectors collaborate on defining governance for large scale digital ID programs?
About Guest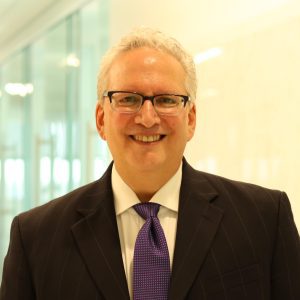 Scott
Perry
 is a Principal at
Schellman
where he heads up its crypto and digital trust services. 
Scott
 is a recognized global leader in digital identity, blockchain, and verifiable credential governance and accreditation. He has worked with the world's most respected SSL-certificate issuers, aerospace and defense companies, and government agencies such as the US Senate Sergeant at Arms and the US Nuclear Regulatory Commission. He is a Steering Committee Member of the
Trust Over IP Foundation
and Co-chairs its Governance Stack Working Group. He has authored and contributed to most of its governance and assurance publications. As a hands-on crypto and cybersecurity consultant and auditor, 
Scott
 provides deep and impactful advice that you would expect from a leader in the field.