>>  Listen to this Episode On Spotify
>>  Listen to this Episode On Apple Podcasts


About Podcast Episode
Energy and Mines Digital Trust (EMDT) was established by the Government of British Columbia (B.C.) to incentivize the formation of a digital trust ecosystem that will result in accuracies and efficiencies when sharing sustainability data, with downstream impacts of contributing towards a low-carbon economy.
Reporting environmental impact data can be a complicated and laborious process. Data is difficult to exchange internationally, and consumers cannot always access, or trust, reported data.
A digital trust ecosystem builds confidence between organizations, businesses, and individuals when interacting online. When information is shared using digital credentials, everyone can trust that the information is current and hasn't been tampered with, even without pre-existing business relationships. For natural resource companies, this means it is possible to easily share trustworthy data to prove their sustainability efforts.
In this podcast episode with Nancy Norris and Kyle Robinson, we discuss,
What's happening in

climate change legislation

globally?

What are the

sustainability reporting requirements

that the

mining

industry faces today?

Where do

digital trust

and

digital identity

fit into sustainability reporting?

How do you start a digital trust ecosystem?

How do you select initial

use cases

to focus on?

What is the

role of the government

in growing a digital trust ecosystem based on

policy

?

How did EMDT build their digital trust

governance frameworks

?

Why did EMDT publish their governance frameworks to

open source

repositories?

The best ways to

educate

both technical and non-technical stakeholders about digital credentials and digital trust.

Can digital trust technologies alter/influence

change in regulatory reporting processes

?

Can governments who participate in digital trust ecosystems find new ways of creating value/new business models/enhancing standard service offerings?
About Guests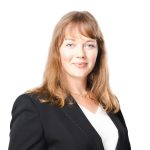 Nancy Norris is the Senior Director of ESG & Digital Trust in the Ministry for Energy, Mines and Low Carbon Innovation for the Government of British Columbia, Canada's western-most province. Nancy has worked for the Government of British Columbia since 2018. In her current role, Nancy is responsible for the Energy & Mines Digital Trust (EMDT) pilot project, which explores how British Columbia can leverage its leadership position in SSI and digital credentials to improve responsible mineral and natural gas sourcing and carbon accounting.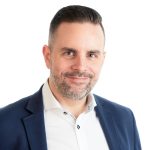 Kyle Robinson
is an independent consultant working as the Senior Strategic Advisor for the Energy & Mines Digital Trust project with Telus and the Government of British Columbia. Kyle has over 20 years of experience in the information technology business as a developer, business analyst and advisor, primarily with government clients. He is an active member of the Hyperledger CA2SIG and Standards WG. Kyle also participates in a number of Trust Over IP Foundation working groups.