🎧   Listen to this Episode On Spotify   🎧
🎧   Listen to this Episode On Apple Podcasts   🎧
About Podcast Episode
In this episode, Jamie Smith, founder at Customer Futures, explains that true digital transformation, from a digital customer experience perspective, will only occur when we equip customers with their own tools to engage with organisations. Currently, organisations primarily interact with their customers or prospects through four main tools:
Messaging (Push)
Emailing (Push)
Directing them to the Company's Website (Pull)
Encouraging them to open the Company's Mobile App (Pull)
Jamie introduces the concept of a Fifth Channel: a new customer endpoint. This channel will not only be used for identity purposes but also for payments, preferences, and managing intent. These endpoints will have the capability to communicate directly with enterprise systems. In essence, by providing customers with this fifth channel, a trusted customer endpoint, organisations can anticipate higher conversion rates, increased revenue per user, improved customer satisfaction, and enhanced loyalty.
We obviously cover much more around the implications of having consumers be in control of their own endpoints..
Here's a sneak peek from the episode:
The full list of topics discussed between Jamie and I in this podcast include:
Exploring Customer Engagement Channels: What are the various channels organisations use today to engage with their customers, and what are their respective pros and cons?
The Human Touch in Digital Interactions: In an era dominated by digital communications, is there still value in maintaining a human touch in interactions between organisations and individuals?
Bureaucracy in Communication: How has bureaucracy infiltrated various communication mechanisms, and what does this mean for consumers seeking genuine interactions?
The Role of Intermediaries: How do intermediaries like Google and Apple influence our interactions, and what role do they play in the ongoing transformation of digital identity?
Quality Over Quantity: How can organisations shift their focus from quantity to quality in their interactions, ensuring more meaningful and impactful engagements?
The Evolution of Identifiers: How have identifiers evolved in the digital age, and what role do they play in shaping the future of customer engagement?
Empowering Consumers with Identifiers: How can giving control of identifiers to consumers enhance their interactions with organisations and deepen relationships?
Organisational ID and Trust: How can organisational identifiers enhance trust and combat fraud in digital interactions?
The Intersection of AI and Customer Engagement: (a)

What are the exciting developments in the AI space, and how can they enhance customer experiences? (b)

How can AI, when fed with the right signals, revolutionize recommendations and insights for organisations and individuals? (c)

What is the potential of personal AI in transforming customer experiences, and how does it differ from organisational AI?

A Message to the SSI Community: What key insights and messages does Jamie have for the SSI community as they navigate the future of digital identity?
About Guests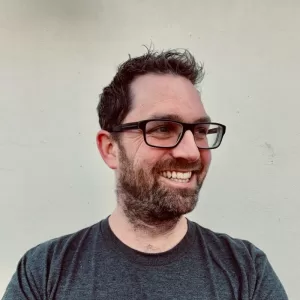 Jamie has over 15 year's experience designing and delivering digital technologies and disruptive business models around the world. He specialises in privacy, digital trust, Self-Sovereign Identity, Personal AI and helping organisations embrace new decentralised identity approaches and systems. He is currently Product Director at Gen Digital.
Where to find Jamie?
➡️ LinkedIn: https://www.linkedin.com/in/jamiedsmith/
➡️ Twitter: https://twitter.com/jamiedsmith