Better Travel Experiences
Interoperability and Out-of-band Issuances and Verifications through NB Orbit APIs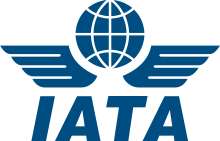 The International Air Transport Association (IATA) is a trade association of the world's airlines founded in 1945.
Consisting in 2016 of 290 airlines, primarily major carriers, representing 117 countries, the IATA's member airlines account for carrying approximately 82% of total available seat miles air traffic.
IATA supports airline activity and helps formulate industry policy and standards.
As an association, IATA is well set up to become a trust network operator for their network of airlines.
They approached Northern Block to provide them with an interoperable platform which some of their member airlines, including Air France can use with their customers to exchange credentials.
These credentials would then become re-usable within the network, creating opportunities of lowered friction for travellers.
The first use case was focused on a Personal Preference type of credential to make it easier for travellers with disabilities to get the support they need when traveling with any airline.
Cool use of SSI: We were able to use out of band issuances and verifications of credentials via the Orbit Enterprise APIs.
We offered a plug-in for airline apps or websites. This way, customers won't need to leave the airline's branded environment.
We are providing preference management features. This will not only include shopping preferences but data privacy preferences as well.
Airlines can quickly onboard referred customers leading to a 30% increase in conversion.
Customers can easily purchase and use services without creating an account.