Listen to this Episode On Spotify
Listen to this Episode On Apple Podcasts
Filling holes in the web3 stack
This was a very fun and interesting conversation with Lauren Feld, Head of Growth at 3Box Labs, a company building the Ceramic Network.
The Ceramic Network in my opinion is one the most exciting projects in the web3 space. Ceramic is a decentralized, open source platform for creating, hosting, and sharing streams of data.
This is interesting to consider in a decentralized identity context. As we all know, we leave massive traces of ourselves in the digital world. The products that have enabled user generated content in the web2 world have dramatically increased the volume of data we leave behind. If this data is valuable, which social media companies can attest is true, then how could this data be returned to the rightful generator/owner of it. How can it also be made portable across different applications?
On this podcast we often talk about Verifiable Credentials and recently a bit more about government issued digital IDs. I hope this conversation gives listeners some excitement about what's now being made possible with some exciting bottom-up approaches and how turning the data layer of applications into a public utility is the logical evolution of the web.
About Episode
During this conversation, we discuss:
What excites Lauren about web3 applications?
What is the pulse on DAOs to incorporate Decentralized ID into them?
The importance of Mutability
An overview of Decentralized Data Storage Ecosystems, in particular IPFS, one of first protocols in the web3 space
What makes Data Composability important for open data layers?
How to go about building Distributed Data Models?
Key considerations when Selling to Developers rather than to enterprises

How to think about Verifiable Credentials in a context of your online data

Some Exciting Use Cases happening using Ceramic (you can find more use cases here: https://blog.ceramic.network/)

Can older business models use Ceramic to decentralize their data layer?
About Guest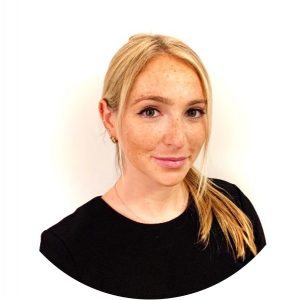 Lauren Feld, Head of Growth 3Box Labs, building The Ceramic Network