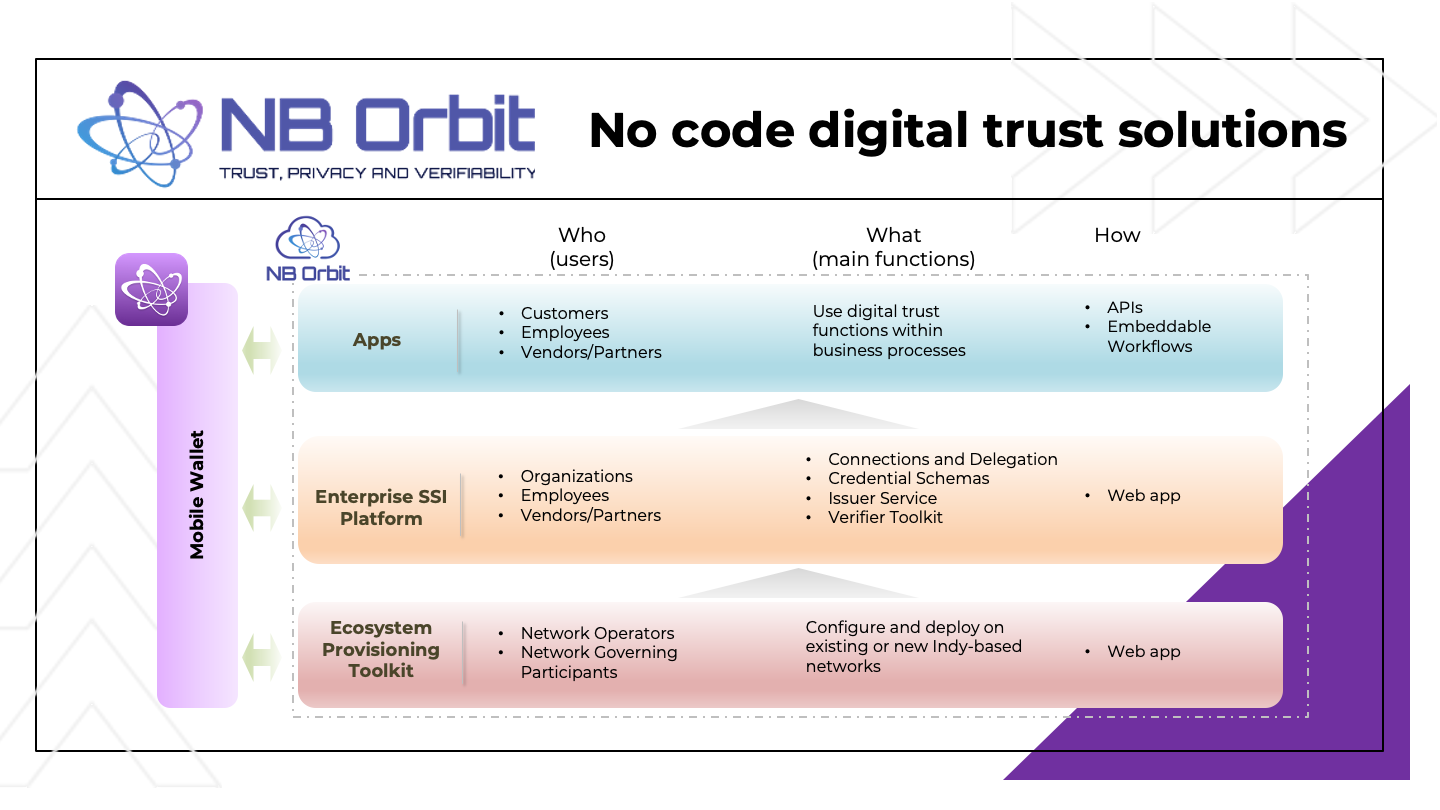 The theme behind our product work in the first half of 2022 has been around Interoperability. 
As a company, Northern Block believes in enabling digital identity data for any entity to be exchanged and verified using any platform of choice. 
Hence we have committed ourselves to compliance with open source projects which lead to the interoperability of Verifiable Credentials.
It's very important to us that we continue aligning our product suite against the many existing and emerging technical standards.
As we build in new features in NB Orbit, we want to continue sharing these updates with the community.
Towards the end of 2021, we demonstrated AIP 1.0 Compliance of our Orbit Edge Mobile Wallet against the Aries Agent Test Harness (AATH) (here). Our work since then has been to move the needle towards AIP 2.0 Compliance for both our Mobile Wallet and Enterprise SSI Cloud Platform.
Since our last product release notes were from Q4 2021, we're overdue in providing you all with an update.
So here it goes..

1  Added Support for Connectionless Exchanges
We've enhanced the types of verifications that are possible by adding support for Connectionless Exchanges.
For those interested, we wrote about how we look at connection-based vs connectionless interactions in a recent blog post titled "Why credential issuance should be holder-driven".
One of the areas in which we demonstrated connectionless exchanges is through the way passwordless authentications are done to gain access to Orbit Enterprise.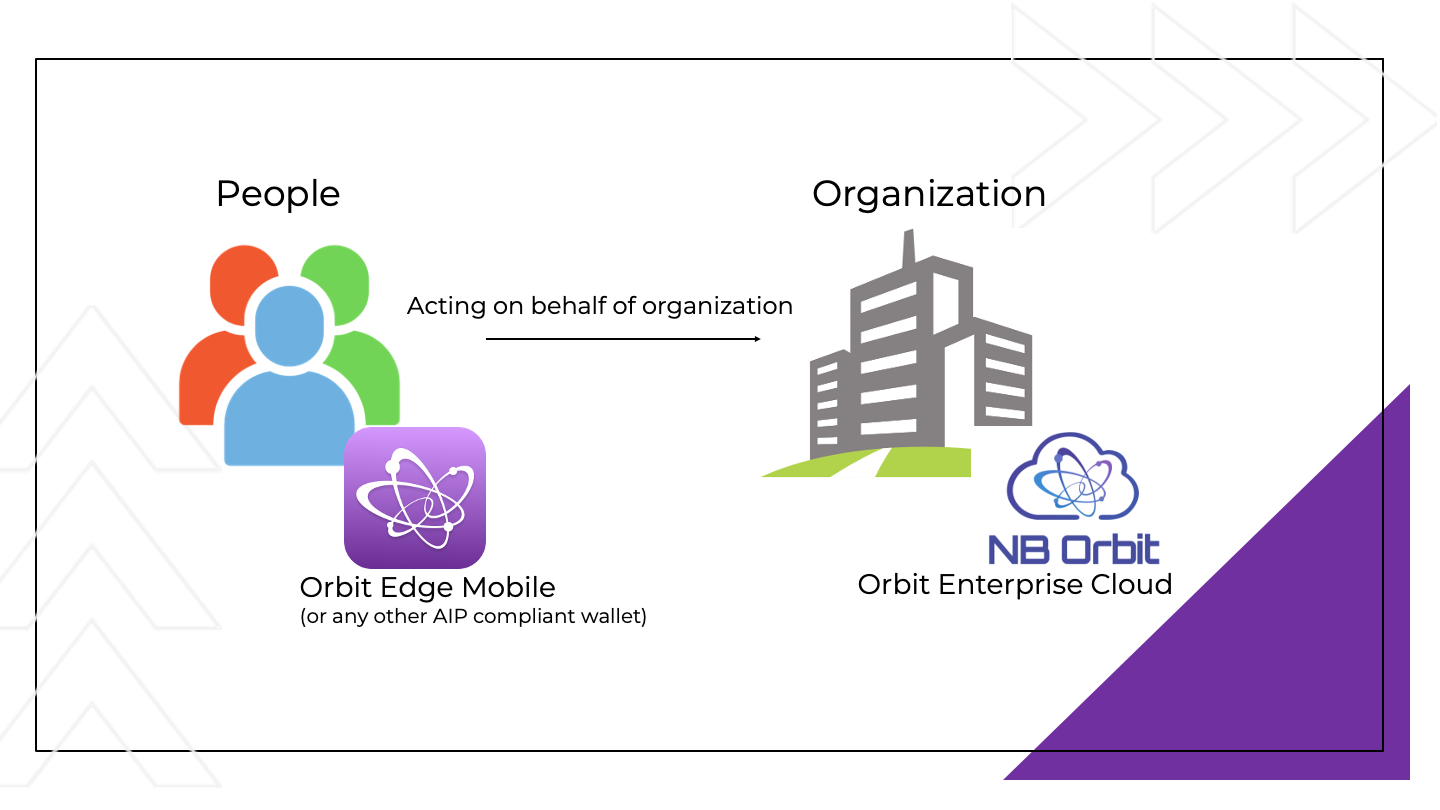 Users of Orbit Enterprise are people that are acting on behalf of an organization. They will manage connections, credential schemas and various functions relating to the issuance and verification of credentials. 
To act on behalf of an organization, people must have previously established a relationship with the organization, and have had the organization provision them with certain access rights through credential offers.
This means that the person has credentials in their Edge Wallet (or any other AIP compliant wallet) that they must present to Orbit Enterprise to access their organization's control panel.
Even though the Orbit Enterprise platform verifies the passwordless access credential, we didn't want to force a connection between NB Orbit platform and mobile holder – hence a connectionless verification is performed.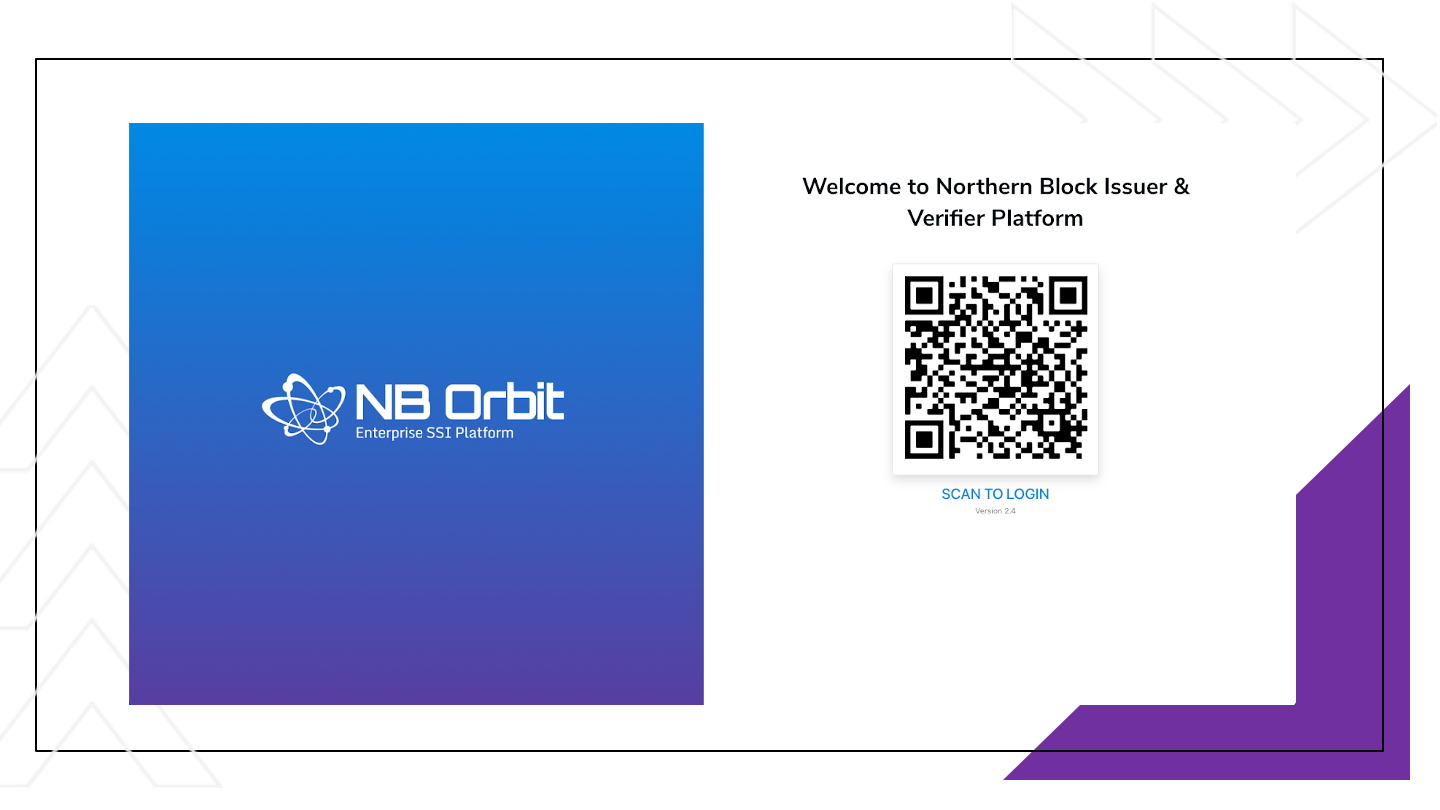 In our previous architecture, we would force a connection between the individual and the platform (NB Orbit) so that the connection-based proof request could happen. We have now changed this process and dropped the forced connection to avoid any federation.
This means that a connection to NB Orbit isn't necessary for the proof presentation to be verified.
2  Upgraded Mobile Agent to Aries Framework JavaScript (AFJ)
We upgraded our Orbit Edge Mobile Wallet agent to Aries Framework JavaScript (AFJ).
We did this to ensure we move towards AIP 2.0 compliance with our mobile agent.
AIP currently has two versions:
AIP 1.0, defines how Aries agents communicate with each other using a single type of verifiable credential, and

AIP 2.0, builds on AIP 1.0 including how Aries agents can exchange several types of verifiable credentials, including W3C standard verifiable credentials.
We recently wrote a blog post about the main reasons for which we chose AFJ and what excites us about AIP 2.0.

3  Upgraded Enterprise Cloud Agent to ACA-Py 0.7.4 
We upgraded our Orbit Enterprise cloud agent to ACA-Py 0.7.4.
We always want to ensure we're providing the latest agent versions to our customers. This move also gets us to AIP 2.0 compliance on the cloud agent.
4  Added Multi-ledger Support on Enterprise

We already had existing support for multiple Indy-based ledgers on our Orbit Edge mobile wallet – and we've now introduced the same for Orbit Enterprise.
Our enterprise customers can now become credential issuers, holders and verifiers on networks such as NB Orbit TestNet, Sovrin, BCovrin and more.
5  Interoperate with Other SSI Platforms  
To make our platform as open as possible to interoperate with other SSI platforms, partner organizations (cloud agent and wallets) are free to choose the SSI platform of their choice. 
Schema and credential definitions created by partner organizations in other SSI platforms are available on the NB Orbit enterprise App to create credential definitions and generate proof requests.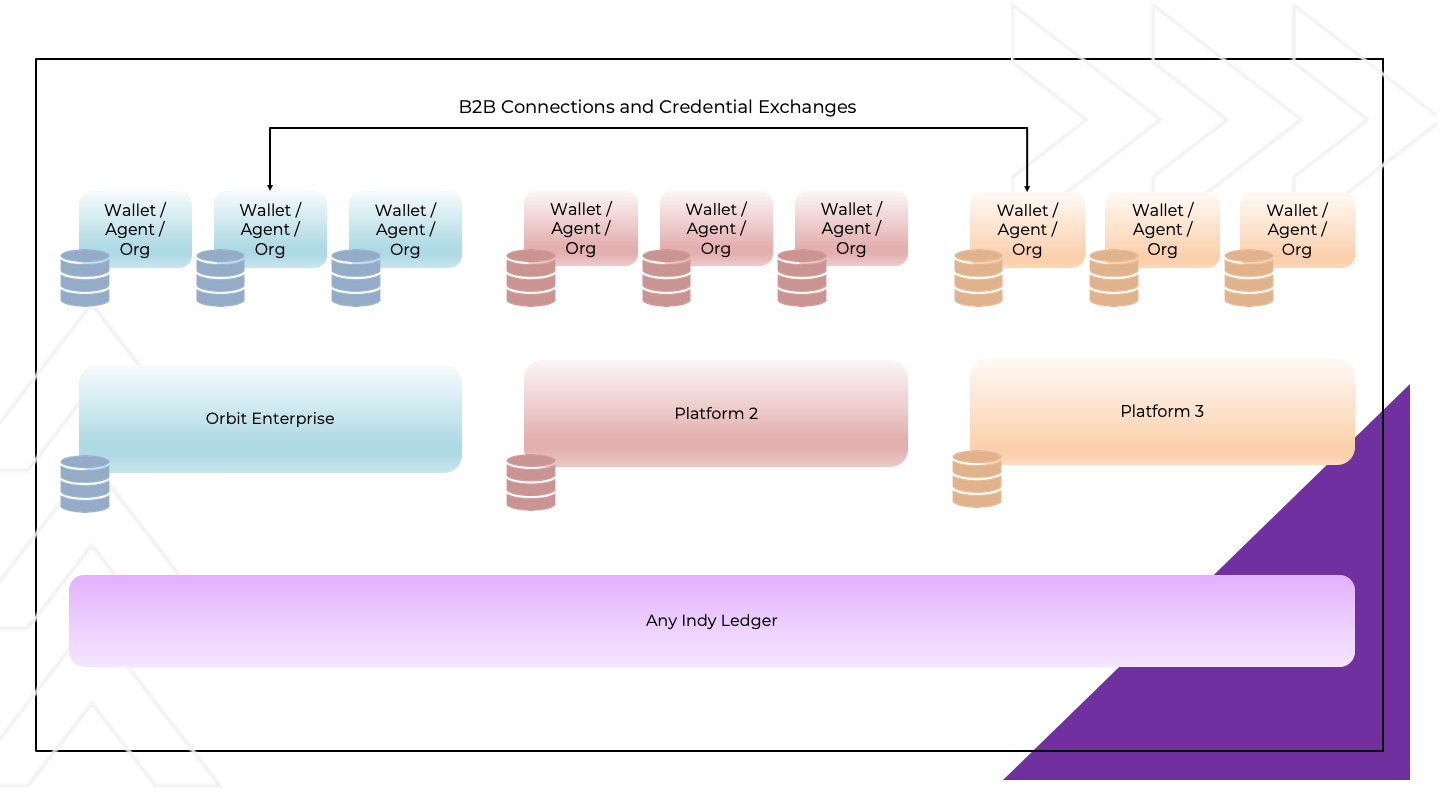 With the added support for multiple ledgers and the enhancements in our B2B invitation process (mentioned in section 7), our customers can have their platform sit independent of any ledger.
6  Orbit Enterprise Customization Enhancements
We have done a lot of upgrades when it comes to the internationalization and localization architecture of our Orbit Enterprise to allow for easier branding and language customization.
For our customers who create new networks and/or wish to onboard subsidiaries or partners on their network, they can now easily brand Orbit Enterprise with their colour schemes, style guides, logos, language, etc.
This is useful for our customers who want their partners to experience their branding rather than NB Orbit branding.
7  General Wallet & Platform Upgrades 
There are a few general upgrades that are worth mentioning:
Credential and Connection Management in Orbit Edge Wallet – users can now delete connections and credentials.
Accessibility Support – we've added accessibility support in the Orbit Edge Wallet. This is important to ensure our wallet has equal access and participation for people with disabilities.
Support for Multiple Organization Administrators – organizations can now add more than one administrator to govern their cloud infrastructure and cloud wallet.
Improve B2B Connection Invitation – with the improved support partner organization (cloud wallets) onboarded in NB Orbit can connect with partner organization (cloud wallets) whether they were onboarded in NB Orbit SSI platform or other SSI platform.
Toolkit / Guides Support – we added a tooltip feature within Orbit Enterprise to make it simpler for non-technical users to navigate the platform.
8  Operational Upgrades 
We've worked on enhancing our operations so that we can now scale our customers' infrastructure as they scale the use of credentials within their ecosystem.
---
I hope this summary was helpful for everyone who's reading.
If you are curious about any of these updates, feel free to schedule a call with me to chat, or drop an email to info@northernblock.io.